Auto Insurance in Salt Lake City, UT
Good Drivers are Responsible Drivers.
Having proper Auto Insurance ensures your independence behind the wheel. From accidents and injuries to hit-and-runs and theft, it's important to keep your car insured so you're prepared when accidents do happen.

At Brasher Insurance Group, we combine premium Auto Insurance with personalized service to give you the best coverage possible. Our insurance specialists will work with you one-on-one to find a policy that keeps you and your drivers protected at all costs – for peace-of-mind driving assurance.

As your trusted source for car insurance, Brasher Insurance Group offers a variety of coverage and additional protection options, such as:
Liability Coverage
Comprehensive Coverage
Collision Coverage
Uninsured & Underinsured Motorist Coverage
Diminishing Deductible
Accident Forgiveness
Minor Violation Forgiveness
Roadside Assistance
Specialty Auto Insurance
24-Hour Customer Service
Towing
Rental Reimbursement
Personal Injury Protection (PIP)
Mexican Auto Insurance
Medical Payments Coverage
Get an instant quote: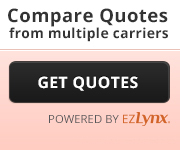 Why Auto Insurance?
Wouldn't it be nice to know exactly what your auto insurance policy did for you when you bought it and not after you needed it? Auto Insurance needs are different for everyone. That's why it's important to sit down with someone and go over your coverage. It's always better to go over the "what ifs", before the "what happened" occurs.

What is the right amount of Liability for you to carry? Liability covers damage you cause to someone else and their property. It protects you and your assets. The greater your assets the more you stand to lose. Comprehensive coverage pays for your car if its stolen or repairs it if it's vandalized or damaged someway other than a collision. Once again you need to measure the value of your car to the cost of insurance to see if this coverage is right for you. Medical coverage provides for medical expenses for you and your passengers that are a result of a car accident. What you use your car for makes a difference in the amount of coverage you should have.

Also each state has minimum levels of coverage. The right coverage for you may differ from those requirements. Call us today to find out what works the best for you. And we will go to work for you to find the right car insurance at the best price.

At Brasher Insurance Group, we provide car insurance to drivers near Salt Lake City, Panguitch, Price, South Jordan, Riverton, and Draper.
Related Products: