Home Insurance in Salt Lake City, UT
Protect Your Home and Everything In It.
At Brasher Insurance Group, we know how hard you've worked to turn your house into a home. Since your home is one of the most important financial investments of your lifetime, you'll need proper coverage in order to keep your investment protected and provide your family with the guarantee that they'll always be safe and sound.

Brasher Insurance Group is your trusted solution for homeowners insurance. We offer coverage options that are both flexible and affordable, and will work with you on an individual basis to find a policy that best suits your needs. Our team is dedicated to providing the assurance that your family and your possessions are secure.

Our Home Insurance coverage options include:
Property Insurance
Homeowners Liability
Renters Insurance
Condo Insurance
Mobile Home Insurance
Scheduled Property Insurance
Landlords Insurance
In-Home Business Insurance
Get an instant quote: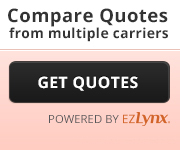 Why Home Insurance?
Homeowners Insurance is more than just protecting the structure of your home. What about the valuable items inside the home? What about theft? What about the things you don't think about like getting sued personally for slipping on the ice in front of your home? There are so many things to consider when getting homeowners insurance.

Let someone at Brasher Insurance sit down with you, go through all the options, give you a better understanding of your home insurance, save you money on your yearly premiums and give you peace of mind if anything were to happen. Because we are independent, we can search for the best rates and usually save you money while providing you great protection for your home. Give us a call for a free quote.

Brasher Insurance Group provides Home Insurance for residents near Salt Lake City, Panguitch, Price, South Jordan, Riverton, and Draper.
Related Products: